EAST BOSTON'S BEST WEBSITE established 1995
THANK YOU SAL LAMATTINA, PUBLIC SERVANT
BG: Council bids farewell to LaMattina, Jackson
Fire on White Street: WHDH-TV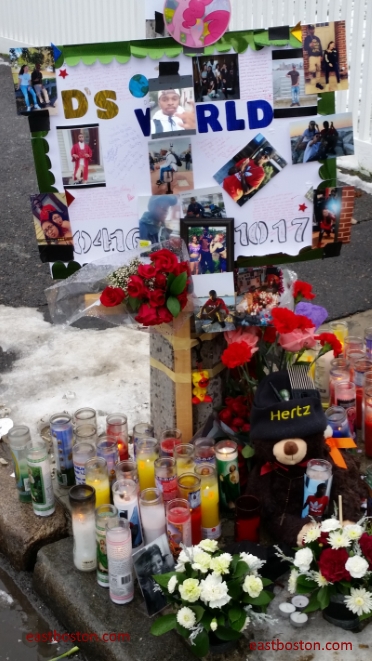 All the way from Kenya: Kericho family demands justice after kin killed in the US
Update BG: Man wounded during fatal drug rip-off in East Boston charged with armed robbery
Update: BH: Prosecutor says pot deal stick-up behind Eastie slay
BG: Drug deal gone bad Brockton Enterprise: 18 year-old arrested and charger for the murder of Duncan Ketter BPD Report on arrest; BG: Arrest made More here
WCVB-TV: Man shot dead at Marginal and Orleans - "Not random" More from NECN Associated Press: "Pushed out of car?" Related to Revere incident?
Gloucester Times: Couple pleads guilty to running gambling machines (some in EB)
WBUR: Our Immigrant Abuelitas, Nonnas And Grandmothers Take Their Place In A New Mural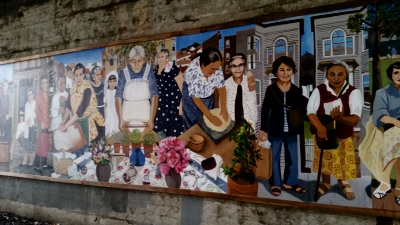 photo credit: eastboston.com
Eastie's Eddie Palladino "The Voice of the Boston Celtics at the Garden."
---
| | |
| --- | --- |
| East Boston resident Margot Rood to sing at Handel & Hayden Society Bach Christmas: December 13 & 17 | |
Brookline Town Meeting sacks Columbus Day. Dominic Amara has the rundown! "It's my personal belief that the attack on Christopher Columbus is part of a larger conspiracy to rewrite American history and traditions along the lines of political correctness."
Conte: Boston Business Journal: Why Amazon should 'one-click' Massachusetts for its second HQ; TIA: Boston ranked in the top five for Amazon HQ2 WSJ: In top 5 But maybe not enough says WCVB BBJ: How the decision to lead with Suffolk Downs emerged in Amazon bid


---
STANDING HEADLINES
The Map: Educational attainment in East Boston. Take a look

Conte at NewBostonPost.com: Millennials Like the Hub, But Can They Afford To Live Here?
History Online: East Boston Community News Archive @ NU (All Years)

The Herald does us a public service: City payroll database

Local history: A look back at the 200th year marking in 1975 of the Battle of Noddle's Island and Chelsea Creek.

Watch the trailer for "Destination East Boston" here

Tune in: Eastie has a radio station #MakeSomeWaves for 94.9FM!