EAST BOSTON'S BEST WEBSITE established 1995



Crime News: Channel7: Police: East Boston man rushed to hospital with gunshot wound overnight

R.I.P. Maxine Tassinari Teixeira, former EBCN columnist

The power of incumbency: BH: Walsh cancels "volunteer" door-knocking. It was self-serving, you know.

Low unemployment: MA Employment Situation: Good News: U-Rate 3.9; 9,300 jobs added in September

Violent Hit-and-Run in EB: Fox25 Was off-duty Uber driver; Victim helped by Good Samaritan

October 23: Gove Street Citizens Association Meeting

It's here: October Italian Heritage Month Calendar

WGBH: Suffolk Downs, "The centerpiece"


Fox 25: Program helps EastBoston HS sailing team to get back on the water

East Boston High School: "Underperforming"; A mayoral "concern"

Politics: Mayor Walsh, Massport announce new commitments: Piers Park II, Senior Center, traffic study

To the Big House: BH: MS-13 leader gets 10 years DOJ Statement

D1 politics:

Fmr. State Representative Carlo Basile Endorses Stephen Passacantilli for City Council



Politics: Margaret Farmer endorses Lydia Edwards for District 1 City Council

At union-sponsored STAR Event: Two East Boston residents each win a pick-up




Free computer training through East Boston APAC: Details

At Boston East: Celebrity Designers Cortney and Robert Novogratz Highlight Unique Interior Style

NorthendWaterfront.com: Rep. Madaro endorses Edwards


Mark the date! Salesian Boys and Girls 11th Annual Pasta Dinner: November 17

News: LaMattina honored in North End for service

Crime News: "Droopy" in the dock: DOJ Three 18th Street Gang Members/Associates Plead Guilty to Gun Trafficking Charges

Wasted? Pro-marijuana groups say no to revenue for pot-free towns

Politics: Fmr. City Councilor & Mayoral Candidate John Connolly Endorses Stephen Passacantilli for City Council

EastBoston.com breaks it all down for you! District results by ward -- How East Boston voted in the race for District 1 City Council. And the Mayor's Race. Eastie overwhelmingly supports incumbent Mayor Walsh

WBUR: East Boston responds to recent
Daily Item of Lynn: Lynn enters the race to lure Amazon's second HQ; Suffolk Downs emerges


| | |
| --- | --- |
| Dear Mayor Walsh: We are still waiting for Tom Malone's sign to be restored at Central Square | |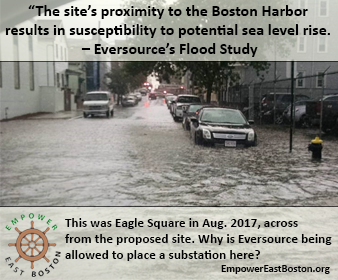 Back-to-school-fair: On the heels of new contract, Boston Teachers Union hosts event to help students from all backgrounds

Time to step up: BH: Locals spring into action to assist Mexico

From the archives (1997): Conte on the Flats Section of East Boston

Fr. John to remain in East Boston: Salesian Boys & Girls Club seeking new executive director


STANDING HEADLINES:
The Map: Educational attainment in East Boston. Take a look.

Conte at NewBostonPost.com: Millennials Like the Hub, But Can They Afford To Live Here?
The Herald does us a public service: City payroll database
Local history: A look back at the 200th year marking in 1975 of the Battle of Noddle's Island and Chelsea Creek.
Watch the trailer for "Destination East Boston" here

Tune in: Eastie has a radio station #MakeSomeWaves for 94.9FM!