Crime News: East Boston couple accused of robbing cab driver
Crime News: DA: Suspect Charged in Alleged East Boston Arson
News: Missing man with Alzheimer's
Education News: High percentage of immigrants sent to special ed
Latest Gambling News: Boston Compensation from Wynn Everett Down to Commission
Real Estate: Cutting Edge Condos dock in Eastie.
Business News: Meridian Bancorp, Inc. Completes Syndicated Community Offering
Update: Herald: Clergy against Casinos Video: Statement
Ramping up opposition to casinos: Conditions are Ripe for David to Beat Goliath on MA Casino Law, Press Conference Called For at Harvard University July 15 Herald story Religion and Politics do mix: BH: Churches crucial to casino fight

EB man drowns in Lake Winnespeauke, NH
News: Maverick Marketplace Receives Prestigious Award From Boston Preservation Alliance Historical building at 154 Maverick preserved.
Politics: BG: Campatelli draws five challengers for register of probate post
Walsh signs it. Details. Basile supports.
BG: Money in deal for EB: $18M
Ribeiro: "We hoped for more from Mayor Walsh"
Repeal The Casino Deal: Casino lawyers in pitch against ballot question scale back job estimate
Globe Editorial: East Boston should lobby MGC.
EAST BOSTON YOUR VOTE DOESN'T COUNT
Done deal: Globe: Boston, Mohegan Sun near deal on Revere casino; East Boston won't be able to vote on project; financial details of pact being worked out
"Where's Marianna - Aundi è Marianna? " A Children's Book written by East Boston local Lisa Cappuccio

Book Signing August 4
Mark the date: The Jeffries Point Summer Sidewalk Sale: Sunday, August 17, 2014 11a - 5p
Community Update: Massport announces the re-dedication of the Anna DeFronzo Center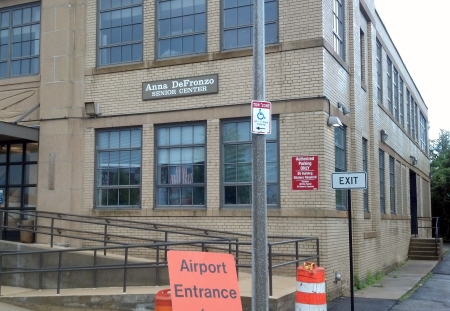 Update 2: Investigation into fatal East Boston shooting continues
Update: Channel 7 BPD identify: "Walter Cook": Police investigate Sunday afternoon fatal shooting at Brandywine Boston.com; WCVB-TV; CBS4
Video: East Boston speaks at Massachusetts Gaming Commission Hearing
BH: Dispatch from Tuesday's Gaming Commission hearing.
The making of a new opinion leader: Repeal the Casino Deal's John Ribeiro; BH Profile "Bingo he's the guy! "
News: East Boston Main Streets Honored By Boston City Council
All hail Frankie! Let's hear it for Frankie Spolsino and community spirit!
Campaign 2014: Myers launches campaign for State Rep on Thursday 6/26; Pledges to 'Put Community First'
B&T: 34-Unit Apartment Project Approved In East Boston
Andy Vo of East Boston awarded 2014 Thomas R. Pickering Undergraduate Foreign Affairs Fellowships. More
Of interest: BH: Conte: Bay State benefits from foreign trade
Metropolitan Beaches Commission Releases Report On Boston Harbor Region's Beaches
Hot Real Estate in EB: Curbed 6/2: Five Figures Over for Eastie Townhouse That Sold in One Day
LONG-AWAITED LOGAN STUDY NOW PUBLIC! The Logan Study involved interviews with more than 6,000 adults living within a 5-mile radius of the airport evaluating potential health impacts of air pollution and noise on residents in 17 communities within the study area. Study (PDF) Globe coverage.
Latest news roundup. Subscribe to EastBoston.com RSS
Local Veteran takes Honor Flight. Jim Aloisi WWII vet
---