Wabi-Sabi at Atlantic Works Gallery: Feb. 9 through March 2, 2019
Artists Christine Palamidessi and Bo Petran stir the quintessential Japanese aesthetic with their own Italian and Czech sensibilities. What results is a flowing visual umami tempered with classical beauty, existential grace and two zen gardens.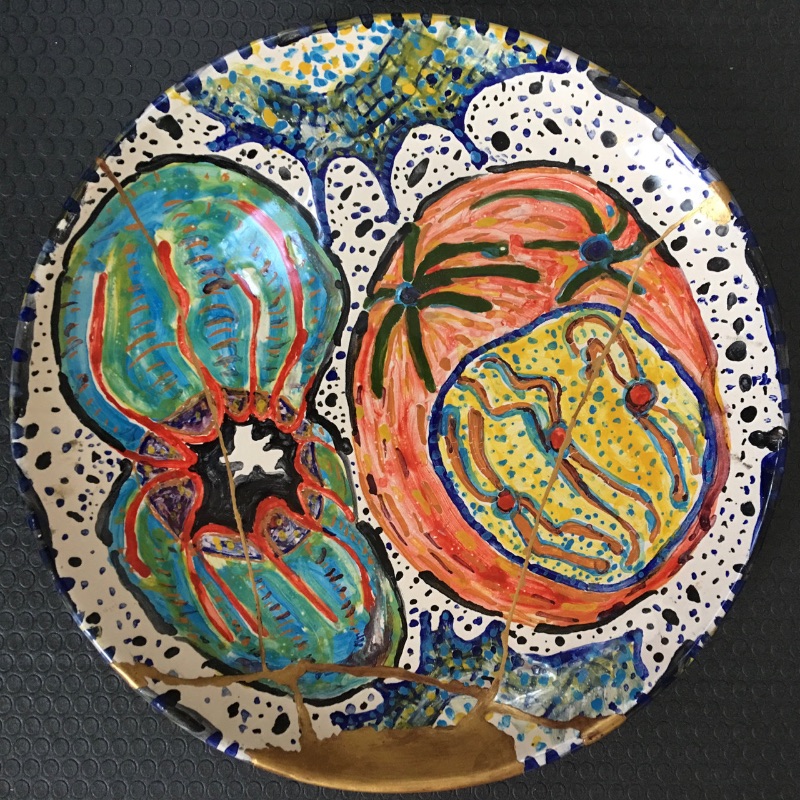 Opening Reception
Saturday, February 9, 6-9 PM
80 Border Street. Top Floor
East Boston, MA.
Parking available.
Artists
Roberta Pyx Sutherland,
Joseph Fontinha,
Kelly Slater
Kasia Bytnerowicz
Dharmacrafts

Advanced art students of East Boston High School have made 108 leaves for Wabi-Sabi. The leaves are suspended from bamboo poles, which hang from gallery ceiling.