Praised by Boston Municipal Research Bureau for her work helping immigrants navigate legal system; active in East Boston Community; BMRB: "Congratulations and thank you Linda for all you do to make Boston a better and happier place to live and work."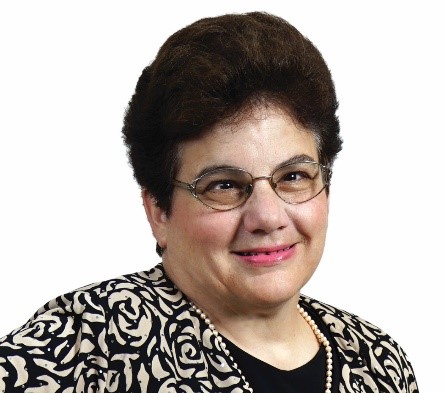 Since 1987, Linda Labadini has served District 7 of the Boston Police Department (BPD) as a Police Clerk Typist and the "chief receptionist and greeter" for all who enter this station. Over the past 32 years, Linda has been and continues to be an anchor for the precinct helping whenever she is needed.

In her role as a Police Clerk Typist, Linda has assisted newly graduated and recently reassigned officers acclimate to District 7. She serves as their guide as they become familiar with the area and its residents and businesses. Linda also keeps District 7 running effectively with efficiency in recording all police reports and citizens' complaints into the appropriate documents so they are readily accessible when needed.

Linda's calm and good-natured attitude is most apparent in her unending patience and support of those new to the country who are unfamiliar with the English language. Although Linda is not multi-lingual, she manages to help many non-English speaking residents navigate the system as she guides them in their efforts to file reports and seek permits or licenses. Linda also directs them to the appropriate offices to file passports and immigration paperwork. Her shining empathy for all residents makes her a remarkable public servant.

One of Linda's greatest services to residents of District 7 has been her initiative in setting up and maintaining a specifically designed database for Abuse Prevention Orders and Harassment. This information enables Linda to work closely with personnel from the East Boston District Court, the District 7 Duty Supervisor and patrol officers in the field as they jointly seek to serve defendants with restraining and harassment orders.

In addition to her work with the Police Station, Linda volunteers numerous hours to her East Boston Community. She often assists in running neighborhood cookouts or Halloween and Christmas parties for young children. She also supports the Annual National Night Out, an event hosted throughout the country where individuals are encouraged to be outside, meet their neighbors, talk with local police, and form connections in the effort to make communities safer and more united.

All in District 7 who know Linda are thoroughly appreciative of her faithful and consistent service to the East Boston Police Station as well as the East Boston community. Linda is truly deserving of a 2019 Shattuck Award.