REMEMBERING THE GREAT LUONGO RESTAURANT FIRE OF 1942. by Michael Laurano
REMEMBERING THE GREAT LUONGO RESTAURANT FIRE OF 1942. From the Boston Fire Department Journal.
SPECIAL TO EASTBOSTON.COM Historical Record on the "Battle of Chelsea Creek" Challenged; Revolutionary Battle fought on East Boston soil An Eastboston.com exclusive!
BACKGROUND: Globe 7/5: Researchers take aim at a forgotten battle: Will map colonial skirmish at Chelsea Creek, seek sunken ship
WOOD ISLAND PARK ON THE FOURTH OF JULY IN 1924. Courtesy of Michael Laurano.
A piece of East Boston history: A eulogy for President Abraham Lincoln delivered on Elbow Street in 1865.
Rev Warren Cudworth's Eulogy on the Life, Character and Public Services of the Late President Abraham Lincoln at Sumner Hall. (May 8, 1865) Special thanks to Michael Laurano
..AND ANOTHER PIECE OF EB HISTORY "Death of a Ferry" by Jules Aarons at Copley Main Library.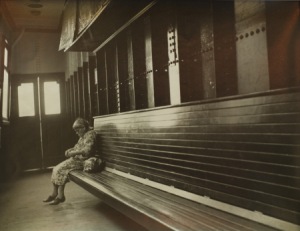 PICS FROM THE 1950s and 1960s at BPL: Boston Public Library Exhibition Captures Boston Neighborhoods of 1950s, 1960s
---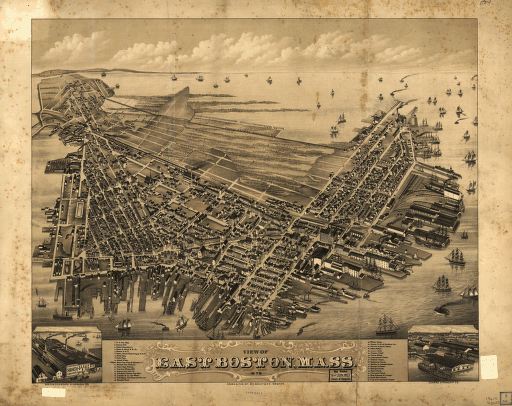 East Boston: An Overview
Where is East Boston?
Gen. William Sumner, Eastie's first developer
Home of the Clippership
Immigration and Diversity
Religious Traditions
Early Housing
Trinity Neighborhood House
New Housing Needs
Resorts and Recreation
East Boston: 2000 Census of Population and Housing PDF File

Before it was the Joseph Barnes Middle School, the school at the corner of Marion and Saratoga served as East Boston High School.
Landmarks
Madonna Shrine in Orient Heights
More
EB Data from eastboston.com
Planning Documents from the Internet Archive

Near Logan, Airplane comes
over Frankfort Street near
Wood Island

PIECES OF EAST BOSTON HISTORY: DOCUMERICA: The Environmental Protection Agency's Program to Photographically Document Subjects of Environmental Concern. More photographs

here

. Run search on "Logan" or "East Boston."