Boston Looks Seaward: A Slide Lecture by Professor William Fowler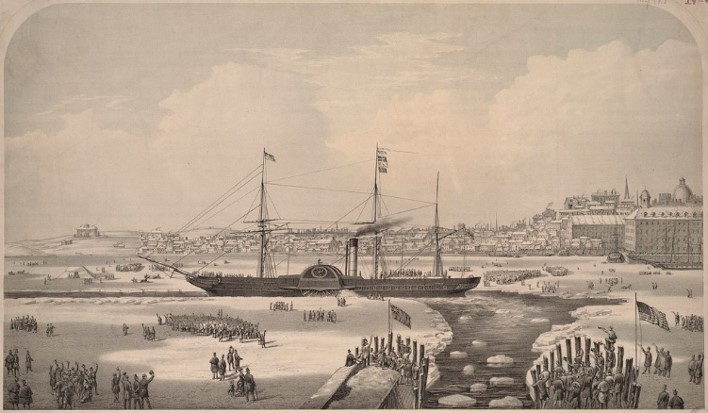 Nestled between the granite face of Cape Anne and the beckoning finger of Cape Cod for nearly 400 years Boston has set her face to the sea.

First came the fishermen and explorers, next arrived the settlers and immigrants.

In the nineteenth century in his East Boston yards Donald McKay built clipper ships whose sailing records have yet to be broken. Today Boston continues to look seaward as we embrace our maritime heritage.

William Fowler, Professor Emeritus at Northeastern University, is also the author of a number of books dealing with American history including Under Two Flags: The Navy in the Civil War; Silas Talbot Captain of the Old Ironsides and America and The Sea.