Links offsite to stories about or of interest to East Boston residents. The views represented here do not necessarily represent the views of www.eastboston.com. These offsite links are provided as a courtesy. Please note that some older links may no longer be active. Updated - 04/25/2018 10:23:54 AM.

2006
Archive 2004 2005 2006 2007 2008 2009 2010 2011 2012
---
December 31, 2006
December 30, 2006
December 29, 2006
Globe: Bars in city find ways around fire safety law: Sprinkler cost called too high
According to the Boston Herald: "Savio Prep coach Joe Ciccarello notched his 100th career win as the Spartans downed Marimichi of New Brunswick, Canada, 3-1 in the Maine Invitational Tournament." Congrats, Joe!

December 28, 2006
December 27, 2006
December 26, 2006
Bostonchannel.com: Patrick Picks N.Y. Official For Transportation Post;
December 25, 2006
December 24, 2006
Globe: Hockey players with another goal: beating breast cancer
December 23, 2006
The Pilot: Cardinal announces appointment and retirements

Fall River Hearld News: Boys BB: Savio Prep over Bishop Connolly
December 22, 2006
December 21, 2006
Herald: Legislative logjam threatens Suffolk Downs jobs
Globe: Travaglini pledges millions for stem cells, higher ed
December 20, 2006
December 19, 2006
Globe: Stranger grabs boy, 10, on Hub street; Father pulls child away from man
Globe: Bosely, A Patrick pick concerns proponents of gambling.
December 18, 2006
Globe: EB man arrested for stabbing:
December 17, 2006
December 16, 2006
Herald: State to monitor city elections

December 15, 2006
BostonChannel.com: Susan Taraskiewicz's mother Hopes Arrests Bring Clues To Daughter's Murder
December 14, 2006
December 13, 2006
December 12, 2006
December 11, 2006
Daily News Transcript News 12/13: Their talents and goodness;
December 10, 2006
Globe: Boston students are reliable helpers for Globe Santa
Globe: A spirited mission: A Madonna here, a Buddha there - one man's quest to document every one in town
December 9, 2006
Herald: Eastie girls learn long and short of generosity
Globe: Lower in profile, Mafia still thrives in N.E., officials say: Old patterns persist as membership dips:
December 8, 2006
Harvard Crimson: For One Grad, Day Still Lives in Infamy
December 7, 2006
Herald: Eastie girls learn long and short of generosity
December 6, 2006
Needham Times: Camera theft caught on camera
Braintree Forum: Advocate makes noise about Logan runway:
December 5, 2006
WHDH-TV: Three hospitalized after police chase in East Boston
Globe: Alleged Mafia underboss is freed on bail;
Herald: Lawyer: 'Cheese' won't curdle -- Reputed mob boss pleads not guilty:
Daily Item of Lynn: CharlieCard a boon for some, bust for others:
December 4, 2006
December 3, 2006
Globe 12/3: Without fanfare, a jet opens Logan runway:
December 2, 2006
Herald: Cops nab alleged Mafia boss: 'Big Cheese' busted after 5-year probe;
Globe: Alleged underboss of New England Mafia is arrested:
Globe: Report: two-thirds of Prop 2 1/2 overrides rejected this year
December 1, 2006
November 30, 2006
WHDH-TV: Suspected bank robber busted after photo seen on 7News:
November 29, 2006
AP: State, environmental group settle public transit lawsuit
Globe: Paradise scuttled: Yacht club bemoans Massport fence plan:
Herald: 'End of an era' for Hub tradition: Mayor pulls plug on Enchanted Village
November 28, 2006
Herald: All she wants for Christmas is a less-reclusive life:
November 27, 2006
November 26, 2006
November 25, 2006
November 24, 2006
The Pilot: Spanish-language program addresses challenges, necessity of catechizing:
Herald: East Boston 41, South Boston 0
BPDNews: East Boston Resident Arrested After Failing to Stop for Kids Going to School
November 22, 2006
Globe: Logan's new runway won't open tomorrow:
Herald: Pirated ship carried cars, pricey goods

Herald: Pirated ship carried cars, pricey goods

November 21, 2006
Herald: A boatload of questions: Missing Hub man sends $O$ to cargo ship partners
Herald: Teen arrested after pepper spray sends 42 to Hub hospitals
November 20, 2006
BPDNews.com: Juvenile Arrested After Middle School Disturbance in Brighton
Quincy Patriot Ledger 11/20: On gay marriage vote, does Trav mean it?
Herald: Hit officer fires gun during stolen van chase in Eastie:
Globe: Suspect flees after chase in East Boston, Revere
November 19, 2006
Globe: The 30-year saga of 14/32:
November 18, 2006
Herald: Gambling backers will lobby Patrick;
November 17, 2006
Herald 11/17: Talking small biz with Menino
BPDNews.com: EB among Eight Districts Report Decline in Theft from Motor Vehicle Four Districts Report Increase
November 16, 2006
Herald: Eastie mom who lost boy turns herself in:
November 15, 2006
Herald 11/15: Dr. Doom warns Hub ball of fire a jet away
Sun Chronicle: City man charged in assault on girlfriend
Herald: DSS takes big 2nd chance: Mom keeps kids despite bust
Herald: Mom, DSS stand ground: Insist her kids are safe, despite dangerous run-ins:
November 14, 2006
Herald 11/14: Pol vows to ban LNG tankers in the harbor: Fears deadly disaster
Daily Item of Lynn: Truck leaves path of destruction:
November 13, 2006
Herald Op-Ed: Questions remain about a taxiway
November 12, 2006
Globe: Missing East Boston boy, 5, reunited with his mother
Globe: For helping hands, applause: ABCD recognizes local volunteers. Excerpt from Mr. White: "The people I helped have helped me more than I helped them because they taught me some of the raw lessons of life." (Editor's note: Thank you John for making EB a better place.)
November 11, 2006
Boston Police Department News.com: Confirmed Shooting at 228 Meridian Street in East Boston
Herald: Boy, found wandering alone in Revere store, in DSS custody

November 10 , 2006
GUEST EDITORIAL: TIME TO MUZZLE THE MBTA BUSES. It's another beautiful day in Boston, Chelsea and Revere. That is except for the taxpaying citizens in these neighborhoods that live on the MBTA bus routes. MORE
WHDH-TV: Police arrest two men attempting to dispose of safe in Boston Harbor:
November 9 , 2006
Daily Item of Lynn 11/9: Woman struck, killed

Roll call on Marriage Amendment: A yes vote to adjourn ConCon is a vote against moving the question and against the citizen initiative. Petruccelli votes to recess; Travaglini votes against recess. MORE
Globe: State says it will take control of city voting: Calls shortage of ballots latest in pattern of woes
Globe: Bank robber gets five years in prison
November 8 , 2006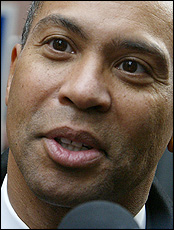 Herald: Heads may roll over ballot bungle
PRNEWSWIRE: Waltham Man Sentenced for Three Bank Robberies, Reports U.S. Attorney
November 7 , 2006
Globe: Ammonia leak spurs evacuation
November 6 , 2006
WHDH-TV: Homes evacuated after ammonia leak
Herald: Eastie woman chasing her tail in bid to open doggie park
November 5 , 2006
Lawrence Eagle Tribune: Fusion voting does little but confuse
November 4 , 2006
November 3 , 2006
Herald: Carney moves vs. simulcast;
BostonChannel.com: Mother, Child Struck By Car: Police Say Pair Suffered Non-Life-Threatening Injuries;
November 2 , 2006
Globe 11/2: No theft charges for Boston detective
Globe: Backers press for open party initiative: EB rep against.
WHDH-TV: MBTA power problems cause commute delays on Blue Line;
November 1 , 2006
Computer World: East Boston Firm ATI Makes News: Emergency alert system bolster preparedness at Vance Air Force Base;
October 31 , 2006
Herald: Cops: Grifters scammed good-hearted Eastie folks
Herald: Sad end for stranded dolphin
Globe: Men allegedly posed as police in a scam: Officials say they fooled 64 people:
October 30 , 2006
October 29 , 2006
Herald 10/29: Little relief for Bay State today as storm's onslaught continues:
Globe Fierce storm socks region
Taunton Gazette: Track going black?
Providence Business News: Brownfields conference set in Boston Nov. 13-15
Globe On the waterfront: Settlement will help educate little people
October 28 , 2006
October 27 , 2006
Globe: Menino was right: Census estimate wrong, Hub gained population;
Malden Observer: High speed pursuit ends in wreck;
Hartford Globe: Dropped at airport -- now where? Massport auction may supply a destination for vehicles left behind at Logan;
Worcester Telegram: Wiggins thrives as Viking: Minnesota TE could pose problems Monday night
October 26 , 2006
Arlington Advocate: D team clobbers East Boston

Westford Eagle: Letter: Camps should remain conservation land;
Town Crier: East Boston grounds Weston squad;
October 25 , 2006
October 24 , 2006
Cape Cod Today 10/24: Plymouth crash kills MMA cadet;
October 23 , 2006
October 22 , 2006
October 21 , 2006
Globe 10/21: East Boston resident indicted in ID theft;
Globe: Pier 1 Developer big in Revere/Malden;
October 20 , 2006
The Pilot: 10/20: Abuse revelations lead to removal of memorials to E. Boston pastor
October 19 , 2006
Daily Item of Lynn 10/19: Swindler gets year in prison;
New York Times 10/19: Flow of Immigrants' Money to Latin America Surges;
October 18 , 2006
Herald 10/18: Roseanne' star may dodge baby bullet in Eastie lawsuit
CBS4: Dangerous Drug Trend Detected Amongst Teens;
Globe 10/18: Liquor licensing spawns a clash of political wills: Menino, legislator tangle over control;
October 17 , 2006
Herald 10/17: McPhee: Duped parishioners stay faithful to 'our' church
Globe 10/17: City may banish TV dishes from view;
October 16 , 2006
Globe Op-Ed 10/16: Riding out the housing bust:
Globe: Police call on public to combat violence
October 15 , 2006
October 14 , 2006
Globe 10/14: Church removes bust of ex-pastor: Late cleric accused of abusing girls;
October 13 , 2006
lobe 10/13: Gunfire kills 1, wounds 3 more
October 12 , 2006
GAP 10/12:Pope appoints Fr. Hennessey Aux. Bishop
Globe 10/12: After the firehouse: An 1800s station is reborn as a million-dollar condo in East Boston:
October 11 , 2006
October 10 , 2006
AP 10/10 Patrick assures independence as Democrats come to his aid:
October 9 , 2006
AP 10/9: Two Boston men arrested in Sturbridge for alleged cocaine dealing
Herald 10/9: McPhee: Leadership void dooms Charlestown
Herald News 10/9: Project Bread having an impact
October 8 , 2006
Globe 10/8: Enlightened Art: Bel Vetro's hand-blown-glass; Globe: Curtis Guild teacher wins Milken Educator award
October 7 , 2006
AP 10/7: Anheuser-Busch apologizes for World Cup trophy flap What it's not the real thing?
October 6 , 2006
Herald 10/6: A bad cup of beer: Anheuser-Busch admits to World Cup trophy sham in Boston:
Globe: Police fleet has 184 take-home vehicles;
October 5 , 2006
Herald 10/5 Study: New England air passengers to increase 77 percent by 2020;
October 4 , 2006
Herald 10/4: Eastie woman claims 'Roseanne' star fathered her child
Globe: Street cleaning brings surge of towing: City gets tough in designated zones;
October 3 , 2006
October 2 , 2006
October 1 , 2006
September 30, 2006
September 29, 2006
Globe 9/29: Patrick meets with Beacon Hill leaders: Aides downplay campaign rhetoric;

NOW IT'S THE SUMNER: AP 9/26: Governor: Boston's Sumner Tunnel needs "major repairs": Globe 9/26: High school football stars of the week:
September 28, 2006
Globe 9/28: There she is, Senorita Guatemala de Massachusetts;
September 27, 2006
Herald 9/27: Disgraced cop quits force:
Globe 9/27: She took badge to nab Hub officer: Woman says she was forced to have sex;
Herald: Romney says Sumner, Callahan in trouble; fires back at Patrick
September 26, 2006
Globe 9/26: Service evokes memories of a governor: Hundreds bid King farewell
September 25, 2006
September 24, 2006
Herald: Hyde Park 22-20 over Savio Prep in overtime
Globe: Massport's lavish payouts: Sick time policy tops Mass. Pike's
September 23, 2006
Globe: Hundreds pay their respects to Gov King at State House
SmartMoney.com:Tapping Hispanic Markets:
September 22, 2006
Turntoten.com: More Lanes Of Mass Pike In Boston To Reopen
Globe 9/22: Race remark draws campaign barbs: Patrick distances self from comment
September 21, 2006
Herald: Fear factor rises amid rash of home break-ins:
September 20, 2006
Herald: Fitzgerald: Childhood pals shared bond, more with Ed King:
September 19, 2006
Globe: Amorello's Pike more charitable under fire: Some gifts aided events tied to top lawmakers
Lowell Sun: Happy homecoming for nursing home residents displaced after flood
September 18, 2006
AP: Former Mass. governor, NFL player Ed King dies:
Herald: Edward King, former Mass. governor, dead at 81
September 17, 2006
AP: Former Mass. governor, NFL player Ed King dies
Herald:Savio puts hit on Dot
Globe: Fixer-uppers passing into history: Developers grab rehab projects to flip for profit;
Globe: The sound and fury More flights above more complaints below.
September 16, 2006
Globe: Armata answers the call for undermanned Savio:
Herald: Eastie Football trounces Latin Academy - 31-0, Globe coverage;
September 15, 2006
Globe: Plant's foes aim anger at city chief : Plan for diesel facility spurs rally

Woburn Advocate: Griffin: Pitching stories of the good old
September 14, 2006
September 13, 2006
Globe: Shifts in Hub home prices were all over the map: But median was flat, leaving analysts shrugging on future
September 12, 2006
Daily Item of Lynn Savio Prep defeats Lynn Classical in the consolation game of citywide tourney: 3-1.
Globe: Eastie seeks to defend city title.
Detroit Free Press: Life expectancy is shorter for millions in U.S.
September 11, 2006
WE WILL NEVER FORGET SEPTEMBER 11, 2001 Star-Telegram: In Memorium " Antonio Jesus Montoya, 46, East Boston, Mass. A worker at Boston's Harbor Hotel, he was traveling to California to see his sister."
St. Petersburg Times: She flies on, pain still there
September 10, 2006
September 9. 2006
HS Football: East Boston 56, Chelsea 20 Herald coverage: Eastie pounds Chelsea
Daily Item of Lynn: Lynn condo sale sets record

September 8. 2006
Herald: Son's return to Iraq more than enough;
Herald: Cirque walks fine line in uninspired show

September 7. 2006
September 6. 2006
AP: Members of Chelsea Latin Kings indicted on drug, gun charges; US Attorney: List
Globe: Neighbors don't like taxiway, but pilots do: Logan plan would cut collision risks, delays, backers say
September 5, 2006
September 4, 2006
Globe: Healey will sign antitax pledge: 3 in 4 candidates support rollback;
September 3, 2006
Globe 9/3: The gospel of Father Mac
September 2, 2006
September 1, 2006
Herald: Last man standing? Rival says Carney uses 'scorched earth tactics'
Former school committeewoman and community activist Elvira "Pixie" Palladino (Nastri) dies. Death Notice

August 31, 2006
Globe 8/31: Four more firms accused of loan abuses
Herald:Suffolk Downs suffering: Track cancels MassCap as attendance, betting drops:
Herald:Condo projects on hold: Demand slows as building costs soar
Herald: Mayor calls for reopenings, reimbursement
Globe: Feds accuse contractors of over-billing for Big Dig work
Cambridge Chronicle: Police log
August 30, 2006
Seattle PI.com:Massachusetts Handicap cancelled
Globe: Thefts from construction sites probed
August 29, 2006
August 28, 2006
Globe: Boston stabbings, shootings hurt 10 (Paris St. stabbing).
Washington Post: Almanac Predicts Unusually Cold Winter
Huffington Post: Gambling on Redemption
August 27, 2006
Milford Daily News: A high degree of hard work: Perseverance, patience pay off for unique woman

Globe: On or offstage fun for all ages: Talent show crosses barriers
Globe: This olive importer, as an aside, rolls out the barrels
August 26, 2006
GlobeSt.Com: $150M Mixed-Use Project To Rise on Waterfront:
UPI:Syratech recalling 10,000 sprinklers
BostonChannel.com: Tobin Bridge Paving Project Gets Under Way
August 25, 2006

August 24,2006
Globe: Facing Big Dig detours, Boston schools add buses
August 22, 2006
Globe: Logan runway resurfacing could add weekend delays
August 21, 2006
Aero News.net: FAA Extends Public Comment Period for Centerfield Taxiway Project
Kansas City Star: Loving hands revive Old St. Patrick's: A broken organ, missing altar and an antiquated heating system are challenges of restoration.
August 20, 2006
Globe: Gabrieli makes bocce connection
Herald: Litter is winning battle at Eastie housing project

August 19, 2006
August 18, 2006
Decision News Media: Too much 'bad' fat plus copper may lead to mental decline



August 17, 2006
Herald: Savio football up in air
August 16, 2006
Herald: The hunt is on for any and all Pike hacks

Herald: Taxpayers pony up for pols' Tennessee trek
August 15, 2006
Lowell Sun: Gabrieli opening Lowell campaign office

August 14, 2006
August 13, 2006
Globe 8/13: Taxiway plan upsets neighbors
Globe: Revival for neglected riverside:
August 12, 2006
August 11, 2006
August 10, 2006
Melrose Free Press: Alfano: Kitchen tables coax tales of life
Billerica Minuteman: A tale of lobster tails
August 9, 2006
August 8, 2006
August 7, 2006
PRNewsWire: Mystic River Jewish Community Day
August 6, 2006
Herald: Gang mentality: MS-13 grafitti destroys children's artwork

August 5, 2006
August 4, 2006
EASTBOSTON.COM is on Vacation! See you on Friday, August 11. Have a safe week!
August 3, 2006
Herald: The right choice for Massport;
Herald: Kinton gets Massport CEO post;
August 2, 2006
AP: Gabrieli's mother dies, prompting cancellation of campaign events
Herald: Canceling cards in forecast: Heat's too much

Lowell Sun: Pair charged with mutilating lobsters

AP: Contractor claims collapse memo is "fabricated"


August 1, 2006
Globe: Into minds, via stomachs: Roxbury cooking class nurtures understanding
AP: Two fishermen plead not guilty to mutilating lobsters
July 30, 2006
Herald: Tunnel traffic a cruel time warp for Eastie folks:
Herald: Pike chief's exit fails to appease drivers
"I have given so much money to these people through tolls and they can't even give a safe road. I just don't want to give the Massachusetts Turnpike Authority another dime if I don't have to." MTA Commuter.
Globe: Supporters of Greenway to ask for veto override
July 29, 2006
TheDay (CT): Federal DOT Urges Review Of Entire Big Dig Construction
CT Republican-American: Truck accident jams I-84: Tractor-trailer hits abutment, spills food boxes
July 28, 2006
Herald: Officials: Ambulances still should head to Hub
HE'S GONE AMORELLO OUT AT MTA: Romney takes charge now: Pols see pitfalls
Globe: Amorello, options were left exhausted
July 27, 2006
Affordable Housing Mag: Maverick Gardens: Trinity completes model HOPE VI
Herald: First responders map ambulance routes; victim ID'd
Herald: Man dies in tunnel backup
July 26, 2006
AP: Report recommends moving forward with LNG terminal proposal

Chicago Tribune: Big Dig fears put Boston in spin control
Globe: Traffic slow, again
Daily News Tribune: Minor new principal at Our Lady parish school
Herald: Ex-Dig adviser busted for Logan encounter
EPA Press Release: Logan International Airport Receives Draft Water Permit
July 25, 2006
AP: Critics say little oversight on Big Dig
ETrucker: Boston tunnels are closed indefinitely

Globe: Matthews charged in disturbance
July 24, 2006
Officer.com: Fourth Boston Officer Investigated for Steroids
WCVBTV: Boston Officer Placed On Administrative Leave
Lowell Sun: Bradley outstanding in Tewksbury National win

July 23, 2006
Globe: Town of Winthrop opposes Logan taxiway:
Herald: BPD probe nets 4th suspect
Globe: And the buck stops...where?
July 22, 2006
Evansville Courier Press 7/22: Otters reliever Del Prete just riding success:
Allston Brighton Tab: Sheriff's Department officers reach out through baseball:
Reuters: Massachusetts reopens portion of 'Big Dig' tunnel

July 21, 2006
Globe: Massport cuts parking rates at Peabody lot:
Globe: Getting to know Kate and Petruchio
July 20, 2006
Globe: Tourism damage control:
TheRegister.com: Burns: Chelsea plant adds fuel to wind farm debate:
Swampscott Reporter: Swampscott stars rebound against Eastie;
Daily Item of Lynn: Revere fire chief wants truck to carry foam for fuel spill response

July 19, 2006
Globe: Tunnel-related costs near $500,000 mark
Globe: Businesses unfazed by delays Accustomed to detours, workers, companies cope with the tunnel closures:

Herald: Dig company pulls kudos from Web site:
Globe: Romney takes steps to remove Amorello
Globe: WRKO suspends show host after homosexual slur
Herald: Poll results: Do Milena Del Valle's children deserve special treatment to become U.S. citizens,
July 18, 2006
Globe Headaches return in North End, S. Boston
Globe Romney: Tests show more than 1,100 bolts considered 'unreliable'
Daily News Tribune: Admitted bank robber's sentencing postponed
CBS4Boston: Alternate Routes To Avoid The Big Dig Mess
AP: Turnpike chief is at the center of Big Dig tunnel storm
July 17, 2006
Globe: Another key connector shut: Fixture trouble on west ramp to I-93; Romney sees months of Big Dig work:
Globe: He's hooked:
AP: Massachusetts closes another Big Dig ramp for ceiling problems
July 16, 2006
Globe: Politics paved way for Big Dig -- and now underscores project
Globe: Fallout from the tunnel
Globe: Tunnel visions: Big Dig tragedy puts onus on Boston's old reliables
Globe: The culture of stressing costs over safety
July 15, 2006
Globe 7/15: Woman pleads not guilty: Allegedly ran prostitution ring;
Globe: Gov. takes control of Big Dig inspections
Herald: Menino reeling after tunnel close call: 'It could have been me'
Globe: Man held on $50,000 bond in child prostitution case

July 14, 2006
AP: Big Dig Possible Defect Count Quadrupled
July 13, 2006
PRNewswire: $150 ,000 in AT&T Foundation Grants Fund Programs to Help Massachusetts Teachers and Students Integrate Technology in Learning
July 12, 1006
Globe: 2 indicted on child prostitution charges
AP: Fatal Big Dig collapse sparks probes and political wrangling
Globe: New fear factor on commute
Globe: Man held on $50,000 bond in child prostitution case
July 11, 2006
Yahoo Press Release from Attorney Office: Pair Charged with Engaging in Child Prostitution Scheme, Reports U.S. Attorney
WCSH6 TV Portland: Boston Couple Accused Of Running Child Prostitution Ring
AP: Mass gov. seeks to fire MTA head after tunnel crash
AP: Woman killed when part of ceiling falls in Big Dig tunnel
Washington Post 7/11: General Speaks of Immigrant Father;
July 10, 2006
Globe: Cup of pure joy: North End delirious at Azzurri's championship win
Herald: Who Knew?
AP: Thousands crowd Boston City Hall Plaza for World Cup

July 9, 2006
Globe: Logan taxiway study finds no new ways to cut noise, pollution
Letter to the Globe: 'Spectacular' was shabby
Globe: City gives $100k for violence prevention
Globe: Contest promises volume, if not a lesson in manners
July 8, 2006
Globe: Suit to reopen E. Boston church is dismissed: Parishioners plan to appeal ruling
Herald: World Cup hysteria hits Hub

July 7, 2006
Boston Business Journal: Hunt is Tweeter's new CFO
Sun Sentinel (FL): Jewish life along the Mystic: Museum will honor their legacy in Boston
July 6, 2006
Phoenix: The guns of Boston
OurSportsCentral: Cape Cod Frenzy announce tryouts
July 5, 2006
OurSportsCentral: Cape Cod Frenzy announce tryouts
July 4, 2006
Sarasota Herald Tribune: Pitching clinic teaches fundamentals
Patriot Ledger: Pembroke man in trouble again: Arrested twice while on probation, sought in kidnap, rape try
July 3, 2006
Herald: Making their mark: Gung-ho volunteers cleaning up city graffiti;
July 2, 2006
Globe 7/2 LNG company accuses R.I. government of stalling permits:
July 1, 2006
Globe 7/1: Mass. House, Senate approve $25.7b budget: The 7.5 percent hike is mostly in school aid
June 30, 2006
AP: Victory for Turnpike board chairman could be short-lived
June 29, 2006
Globe: Water rate hike totals $31 yearly for homes
Globe: Local groups give Boston summer activities $500,000 in new grants
June 28, 2006
Herald: Payback for slots guy
BBC: 1963: Warm welcome for JFK in Ireland
June 27, 2006
Globe: Massport gives $840,000 to summer jobs program;
June 26, 2006
Globe: Dot mom: CIty left us high & dry after raid; Globe
June 25, 2006
June 24, 2006
Globe Menino agrees to use State Police: After criticism, OK's special role:
June 23, 2006

Globe: Businesses' tech tools get a political test: On trail, activists mine their data
June 22, 2006
Herald 6/22: Patrick wins Murphy support: It's not all about ideology
June 21, 2006
Herald: Pols cook up bills with pork: Gazebos, insect study worm way into plans
Herald: Mere fraction of state's loss is recovered
June 20, 2006
Herald: Runaway welfare fraud: State recoups just a fraction of losses;
Globe: Big Dig bailing out tunnels: Flow topped million gallons per month
June 19, 2006
Herald: City pools offer reprieve from the heat

June 18, 2006
June 17, 2006
Globe: MVP's (Most Valuable Pupils) in the Boston Public Schools
June 16, 2006
New York Times: Boston Judge Released Suspect in Stabbings 5 Days Before Attacks
Globe: NYC stabbings suspect known to Boston courts
CBS4Boston: I-Team: State Contracts For Repeat Lawbreakers: An Investigation By I-Team Reporter Joe Bergantino And I-Team Producer Maggie Mulvihill
June 15, 2006
Brookline Tab: Police log
Herald: Lupo: North End's kingmakers crown LaMattina: Councilor has short time to sustain his ward's faith
June 10, 2006
The Pilot: Father James Lanergan, who once served at Holy Redeemer, retires
June 9, 2006
AP 6/9: Travaglini pushing big ideas, from stem cells to family leave

It's Wonderful!!!
The "Blue Marble" Photo from NASA

AP: FAA report backs proposed taxiway for Logan Airport

June 8, 2006

Affordable Housing Finance 6/8: Boston project pioneers mixing Sec. 202, tax credits

Globe: Tests done on severed arm help ID gender

June 7, 2006

Herald: It's official: Mass. drivers don't know what they're doing

Herald: 100 T'd-off passengers protest plan for fare hike

June 6, 2006

Globe: New measles case brings warning: Food worker found to have viral illness

CBS4News: Restaurant Worker, 2 Others Diagnosed With Measles

June 5, 2006

Herald: For many hit by tragedy, 'It's about forgiveness'

Conservative Voice: Mexican National Convicted of Selling Phony SS and Green Cards

Washington Post: Privately Funded Trips Add Up on Capitol Hill

June 4, 2006

Globe: At the Copa, they're all in love with soccer;

AP: With three gubernatorial candidates, Democrats remain big tent

June 3, 2006

Globe: Massport selects Kinton to be its acting chief:

Herald: Massport taps wing man: Logan's Kinton to serve as agency's temp pilot:

Boston Business Journal: Kinton named acting head of Massport

June 2 , 2006

Globe: Candidates rally for the homestretch:

Globe: DiMasi is said to back Reilly and 3-man race

June 1, 2006

SO HE'S NOT ITALIAN! SO WHAT? CBS4: Jon Keller: Are Voters Confused By Chris Gabrieli's Heritage?

U.S. Attorney's Office: Identity Theft Charges for East Boston Woman

Roslindale West Roxbury Transcript: Young entrepreneurs make their pitch, learn business skills

Globe: In Chelsea, world ties to Salvadorans

Globe: Local leaders flex muscle as state convention nears

May 31, 2006

Lowell Sun: Chapunky wins Suffolk feature

Milford Daily News: Coy stepping down as head of Massport

MBTA.com: Revitalization of Maverick Station Continues

May 29, 2006

MetroWest Daily News: Still running despite dire predictions

Globe: Massport considering massive harbor dredging project:

Globe: Refugees facing renewal deadline: Delay by Hondurans worries advocates;

AP: Democrat delegates barred after publicly supporting Republicans

Globe: Refugees facing renewal deadline: Delay by Hondurans worries advocates

May 28, 2006

Globe Gabrieli surge ignites convention drama

Globe: Chelsea Street Bridge to be fixed;

Globe: Spills on the Chelsea get some respect, finally:

H.S. Baseball: Shawsheen rides win into tourney

May 27, 2006

May 26, 2006

Globe: Tables turn on cheating Boston ticket writer:

Salem News: Author hired to ensure return of 'The Peabody Story'

May 25, 2006

Danvers Herald: Couple successfully blend business and marriage

AP:Senate would streamline reporting of illegal immigrant employers;

Globe Democrats clash in latest gubernatorial debate:

EMediaWire: Center for Digital Imaging Arts at Boston University Presents a Showcase of Media that Matters (ZUMIX)

May 24, 2006

Herald: (Fromer EBHS point guard) Blalock at home in Celts audition;

May 23, 2006

Jewish Advocate: Museum to honor forgotten history

Herald: (Fromer EBHS point guard) Blalock at home in Celts audition;

Globe: Boston home taxes may rise anew: Research predicts increase of up to 8%

May 22, 2006

Herald: Lupo: In District 1, pavement pounding matters

MedPageToday.com: ATS: Violence Contributes to Asthma in Kids

May 21, 2006

Globe: On the ice, old enmities melt: Savio hockey players break out of the box:

Globe: A newcomer embraces Boston, and writes the book for Latinos:

Globe: Bilingual law fails first test: Most students not learning English quickly

May 20, 2006

Lawrence Eagle Tribune: Barbaro's rider Prado part of Rock history

May 19, 2006

Globe; Hanging with Damien Fahey MTV star just wants to make friends, be it in drum stores or an East Boston pizzeria

Thoroughbred Times: Odds against Thoroughbred racing at Rockingham this year, Callahan says

May 18, 2006

Swampscott Reporter: Marian Court confers degrees, hears Baker

Globe: Flood toll mounting from lost business, damaged property

Globe: MBTA to replace thousands of train windows

Herald: City suffers shortage of street cops: Ranks well-below standard

May 17, 2006

Globe: 2 political insiders to face off in council race

Globe: Husband gets life in slaying of teacher: Victim strangled in Cambridge

Cambridge Chronicle: Wife-killer sentenced to life without parole

May 16, 2005

Herald: Health officials warn: Floodwaters can make you sick

May 15, 2006

Globe: A deluge of woes for region: More to come after record rain triggers floods, evacuations, emergency decrees

May 14, 2006

Thoroughbred Times: Suffolk Downs cancels Saturday card due to inclement weather;

May 13, 2006

Globe: Saving the legacy of Mystic River Jews: Proposal aims to make East Boston chapel into museum

Globe: Cleaning firm foreman accused of stealing coins from T fare box

May 12, 2006

Tri Town Transcript: Elderly man killed in I-95 crash

Cambridge Chronicle: Dad: She lived in fear

Bay Windows: Political Notes: District 1 candidates respond

Westboro News: Police Log

Salem News: Feline friends found in the strangest of places

May 11, 2006

CBS4: Search Expanded For Baby Remains Found In Plant

AP: Workers at sewage plant find baby's arm;

Globe: Officials seek DNA profile, try to trace path of severed arm

May 10, 2006

National Public Radio: Q&A: Sen. Kennedy on Immigration, Then & Now:

Globe: Infant-sized arm found by sewage plant worker

Free Market News Network: CREEPING MONARCHISM, BUT NOT TODAY

PRNewsWire: New Museum Planned in Dedication of Boston's Early Mystic River Jewish Communities:

May 9, 2006

Boston Herald: Young girl brave beyond years

May 8, 2006

BusinessWire: Papa Gino's Rolls out Rustic Pizza Throughout All Restaurants; Rustic Pizza Provides Papa Gino's with a New Unexpected Pizza Offering

Daily Item of Lynn: Collins: Problems remain at Suffolk Downs

May 7, 2006

Globe: Suffolk opens the gates and draws a crowd

Globe: An anniversary, and a memory: World War II veteran recalls the end of another, different war

AP: 'Father of the Big Dig' has seen big dreams come true;

May 6, 2006

Herald: Suffolk throws windows open

May 5, 2006

Globe: Suffolk meet set to begin

May 4, 2006

Lowell Sun: Suffolk starting gate opens on Saturday after 5-month hiatus

May 3, 2006

Weekly Dig IMMIGRANTS GO HOME: Despite controversy and infighting, local activists pull off Day Without Immigrants:

SouthCoastToday: Rallies draw thousands across Mass.

May 2, 2006

Herald Local pols rally behind immigrants;

Globe Many skip class to join protest:

Herald: Protesters unite, but divide nation: Walkout, boycott disrupt work:

Globe: Making their statement Immigrant day is felt most in Latino areas

AP: "Day Without Immigrants" highlighted with rallies across state

May 1, 2006

Herald: Boston's progress oftentimes so subtle

Daily Item of Lynn: Some immigrant-owned businesses plan to close in Lynn today:

Globe: National protest plan splits immigrants: Action is risky, critics warn

AP: "Day Without Immigrants" highlighted with rallies across state

Globe: Afire with faith

Globe: Puerto Rico's fiscal crisis being felt in Mass.: Some worried about family still on island

Globe:'Showing our power': Immigrants prepare for day of boycott, rallies, vigils

April 30, 2006

Globe: Candidate hears call of the wild in quest for seat

Globe: Amid fanfare, Romney leaves lasting images

April 29, 2006

AP: MBTA proposes subway, bus, commuter rail and boat increases; More

April 28, 2006

Globe: Planned walkout stirs immigrant debate

Globe: Priest in rape case accused of molesting disabled neighbor

April 27, 2006

PRInside: Singer Day sentenced to probation for air rage.

April 26, 2006

Herald: Howie may have been flying, but he was no first-class act

April 25, 2006

Globe: Bush slams mass deportation plan: Calls lawmakers' effort unrealistic

April 24, 2006

April 23, 2006

Globe: Lawmakers want crackdown on people driving with suspended license

April 22, 2006

Globe: Multifamily-home sales boom ends 4-year run: 15% decrease in 2005 signals the state's market has peaked

Globe: Land-swap proposal for clinic is criticized

April 21, 2006

Globe: Travaglini reportedly assures senators he'll run again

Globe: Carjacking attempt at airport foiled

Globe: As commodities markets churn, scrap metal profits pile up

April 20, 2006

Globe: Seeking a stop to screeching buses:

AP: Boston Archdiocese releases audit showing $46.3 million deficit

April 19, 2006

Globe: Man arraigned in wife's killing Guardsman was to be deployed to Iraq in June

Herald Hubby charged in beating death

April 18, 2006

CBSNews4.com: E. Boston Man Charged With Beating Wife To Death

April 17, 2006

Globe: Minus priests, parishioners lead services at 3 occupied churches

Boston Herald: Lupo: In District 1, ethnic politics trumps issues

Daily News Tribune: Putting a lid on illegal dumping

April 16, 2006

Globe: Tracking the trees that keep pollution out of our lungs

April 14, 2006

TownOnLine.com: The vote on slots

April 13, 2006

Globe: ZUMIX radio to mark official launch May 5 - ZUMIX LINK

April 12, 2006

Wall Street Journal: RomneyCare:

MetroWest Daily News: Cardinal turns down requests for Mass at closed parishes.

Newton Tab: Also up on Beacon Hill

April 11, 2006

Globe: O'Malley denies requests for Mass at closed parishes: Move viewed as comment on vigils

Globe: New hats in the ring: Variety of hopefuls seek a rarely vacant council seat

Wall Street Journal: Governor Mitt Romney: Health Care for Everyone? We've found a way.

April 10, 2006

Globe: BMC to go national with legal aid program

April 9, 2006

Globe: Plans to break ground are less than groundbreaking

Manchester Union Leader: Hampshire First Bank: New bank, new name

Globe: East Boston bank lines up stake in new N.H. operation

April 7, 2006

Herald: Tracks back, but future uncertain

April 6, 2006

Herald: Tracks out as slots bid all lemons:

AP: House roll call on slot machine vote

Salem News 4/6 Salem News: Peabody Square crash injures two, stalls traffic

Globe: Threads of Hope

Globe: ZUMIX radio launched. LINK to Zumix

Westford Eagle: East Boston Camps welcomes new director

April 5, 2006

Weymouth News: Legislature displays lack of forward progress on many fronts

Herald: Foreclosures up: Rise occurs in 'affordable' Hub neightborhoods


April 4, 2006

Globe: East Boston's Pino Maffeo on of best new chefs according to Food and Wine!

Globe: 11 escape unharmed in barrage on home in Charlestown.

April 3, 2006

Miami Herald Marine Corps general talks to WWII vets about war in Iraq

Herald Flying under the radar?: Skeptics question Massport's supposed patronage purge

April 2, 2006

Globe: Legislators appear split over slots

Lowell Sun: DiMasi's doubts give slots plan long odds

Channe7News: Stalemate on simulcasting results in racetrack closure

April 1, 2006

March 31, 2006

Globe: Simulcasting in Massachusetts set to expire at midnight Friday

Globe: 8 seeking to run for City Council seat:

March 30, 2006

Globe: DiMasi delivers blow to slots bill

Billerica Minuteman: Slot machine foe outlines beliefs as debate nears

Lowell Sun: Lotto plan promises windfall for towns

March 29, 2006

Globe: A March drought may yield April fires

Daily News Tribune: City man charged in bank robberies

March 28, 2006

CBS4Boston.com: 15 People Displaced After East Boston Fire

PR Newswire: Waltham Man Charged with 3 Bank Robberies, Reports U.S. Attorney

Christian Science Monitor: Massachusetts may bet on slot machines

March 27, 2006

Globe: Bill would foil a tactic used for waterfront access

Daily Item of Lynn: Town seeks new trash contractor

March 26, 2006

Reading (PA) Eagle: Wyomissing native writes book on her year in Japan

Globe: This old show looks for a new project: TV team tours rotting, cramped and dull finalists

Observer (UK) Life's no tea party for immigrants in Boston

March 25, 2006

AP:Travaglini backed traffic offender before passing tough new law

Globe: US ruling on tribe may affect slots vote

Daily Item of Lynn:Lynn detectives go online to net cyber hookers

March 24, 2006

Globe: McGrory: Savio skater scored for her:

Herald: Soon to be a cardinal, Hub's O'Malley humbled:

CBS4Boston: O'Malley's Handling Of Church & School Closings

CBSNews: Minority Homeowners Getting Squeezed

March 23, 2006

Christian Science Monitor: Loans to minorities rise, but at a price

March 22, 2006

Herald: McPhee: Killer's parole bid pains victim's kin

March 21, 2006

CBS: Homeowners Stretched Too Thin?

March 20, 2006

Boston Business Journal: Cargo, warehouse space: 'Down and dirty,' not cheap

March 19, 2006

Globe: Was this land made for you and me?

March 18, 2006

Detroit News: Heirloom cross-stitch samplers remain a family mystery

March 17, 2006

Globe: McLaughlin, Savio Prep fight off Scituate

Globe: 60 immigrants arrested as officials target Hub violence

March 16, 2006

EASTBOSTON.COM VACATION 3-15 to 3-23 LINKS BETWEEN THESE DATES HAVE BEEN UPDATED SUBSEQUENTLY.

TheBostonChannel.com: Illegal Alien Sweep Nets 60 Arrests: ICE Plans To Deport Aliens With Criminal Backgrounds

March 15, 2006

Globe: Savio Prep needs overtime to ice Lowell

Weymouth News: Police Log

March 14, 2006

Herald: Romney holding off OK on health-care package

March 13, 2006

Globe: Most in state poll back slot machines: Support also shown for gay adoptions

TheBostonChannel.com: Repeat Drunken Driver Appears In Court: Slowey Held Pending Dangerousness Hearing

Harness Racing: Memorial Mass for Joseph A. Vaccaro.

March 12, 2006

Globe: For this Logan screener, the fight against terror is a call to duty


March 11, 2006

Herald: Harrah's eyes hub track: Big-time co. keen on slots

Globe: Libraries, residents not on same page, study finds Circulation called stagnant in Boston:

March 10, 2006

Globe: Condo sales heat up in areas ringing city:

BostonChannel.com: 'Jackis' Give Patients Functional, Stylish Coverage

March 9, 2006

Herald: House, Senate leaders ducking media spotlight

MetroWest Daily News: Two plead guilty to federal drug charges

MetroWest Daily News: Illegal alien raid sparks fear locally

Globe: Get those papers off the MBTA!

March 8, 2006

USA HOCKEY: Gaudet fashions successful career at Dartmouth - as a player and a coach

Globe: 30 people arrested in raids by US immigration officials

Daily Item of Lynn: Feds nab 30 in illegal immigrants in North Shore sweep

Globe: Logan's impact to area economy put at $7.6b; Study by Massport, chamber also says it supports 82,000 jobs:

Herald: Health-care plan rift rocks Hub biz groups:

Daily Item of Lynn Low bid for Manning Field construction comes in $500G less than expected

March 7, 2006

Herald: Mitt tips scales of justice: Gov shakes up panel that picks judges;

Daily News Tribune: Change sought in deadly stretch of road

March 6, 2006

Herald Racetracks could be biggest winners

Herald: The Big Apple can be tough, alluring place

Globe: Pay raises eyed for mayor, councilors: Panel recommends increase of 16.6%

March 5, 2006

Globe: For city's green spots, less budgetary green

Union Leader (NH): Seabrook market manager stabbed

Southern New Hampshire News: Penmen Fall To Hawks In NE-10 Title Game; Dominic DiMarzo scores twice in loss.

March 4, 2006

Globe: For churches, charities, hard-luck tale had sting

March 3, 2006

Malden Observer: Arrest log

March 2, 2006

Melrose Free Press: Another bank robbed

Herald 3/2: DiMasi will fight church: Won't back gay adopt exclusio

Southern New Hampshire University News: Penmen Open Post-Season With 6-3 Win Over Purple Knights

Springfield Republican: Buoniconti seeks 2nd term

Santa Monica Mirror: Books in the Mirror: Looking Forward to The End of the World

March 1, 2006

Globe 3/1: Scapicchio to exit after eight years on City Council: Will take lobbying job April 30:

Weekly Dig: Eastie Eats:

Herald: Lawmakers water down health-care reform plan

February 28, 2006


February 27, 2006

Herald Lawmakers water down health-care reform plan;

February 26, 2006

Herald: Mt. Carmel flock look to O'Malley for miracles

Herald: Craigslist or Craigslust? Hookers prowl family Web site

February 26, 2006

Herald: Craigslist or Craigslust? Hookers prowl family Web site

Globe: Finding his way: Abdo finds new home at St. Mark's School: From Somalia to Southborough, Salah Abdo has risen to challenge

February 25. 2006

Globe 2/25 City League Hockey Latin 10 EB 1; B

Globe: Basketball Charlestown 72, EB 55

February 24, 2006

Globe: Jets soar past West Roxbury:

Globe 2/24: Big PR firm is behind 'grass-roots' LNG effort

February 23, 2006

Salem News: Police logs

Westford Eagle: Ruth Hall dies at 94

February 22, 2006

Tribune Democrat (PA): Prisoners, guard held on drug, fraud counts

Globe: Charlestown aims to reclaim City crown

February 21, 2006

Daily Item of Lynn: Danielle Sutera of East Boston anmed to tourney All Star team

Wall Street Journal: Survey shows condo inventories, inducements up

Globe: Savio Prep: Girls BB Matignon 54-39 over Savio Prep

February 20, 2006

AP: City Year founder Eli Segal dies:

Globe: Slot machine backers eye a Mass. win:

February 19, 2006

Globe: Raid rumors strike fear: Despite denials, immigrants worry

February 18, 2006

Milford Daily News: Savio Prep 64, Marian 51

Harnesslink.com: Joseph A. Vaccaro dies

February 17, 2005

Medford Transcript: It's Mulloy time

Globe: EB v. Latin next week

February 16, 200

Melrose Free Press: Armed robberies in the city

Saugus Advertiser: Police Log

February 15, 2006

Herald: Joe Fitz: Pioneer coach watches women skate past milestone

Southern New Hampshire U: Hockey: Penmen Rally Past Assumption

Globe: Sweet 16 for Dragons

February 14, 2006

Daily News Transcript: MIAA realigns grid divisions: City teams benefit from latest vote

February 13, 2006

February 12, 2006

AP: Former Governor King recovering after emergency brain surgery;

Globe: Suffolk runs in place:

Globe: Water plan leaves them high and dry:

Globe: At City Hall, eternal love matters, but the pen puts intent on the line

February 11, 2006

Herald: Bay State braces for up to a foot of snow, flooding.

February 10, 2006

Yahoo PRNewswire 2/10: Three Mexican Citizens Charged in Fraudulent Document Ring, Reports U.S. Attorney

Globe: Disconnecting crime in Boston: Police and city officials and community groups seek restrictions on pay phones

BU Daily Free Press: Biolab, LNG materials called threat: Council debates how to protect citizens

Globe: Agencies get $4m from '04 convention

Globe Undermanned East Boston doesn't lack firepower

February 9, 2006

Herald: Councilors used to mayor commandeering their ideas for Boston

Cambridge Chronicle Travaglini hosts students for science education program:

Somerville Journal: View photos of El Salvador:

About.com: Garden Journey: Young Gardeners Show Talent

February 8, 2006

Globe: Brighton stops East Boston

February 7, 2006

PRNewWire: East Boston Man Charged with Selling Bogus Green Cards, Reports U.S. Attorney

Globe: Brief 1: Dorchester man arraigned after chase; (Brief 2)Phony green cards allegedly sold

Globe: Letter: Let's steer LNG tankers far away from the North End, Waterfront

February 6, 2005

Globe: Savio Prep's 70-63 over Trinity Catholic . .

South Coast Today: Rematch goes bad for NBH: East Boston gets revenge for ugly loss last month

Globe: An enduring shrine to hope: 136 years after his death, the faithful still flock to the grave of a young priest, seeking help

Southern New Hampshire University News: Hockey Rallies For 3-2 Win Over Worcester State

AP In once tax-happy Massachusetts, not all lawmakers happy about paying taxes

February 4, 2006

Herald: Cops eye Hub sex slavery: Question bust victims;

AP: MWRA proposed largest rate hike in more than a decade

Lawrence Eagle Tribune: Bill would allow thoroughbred racing at Rockingham Park

BostonChannel.com: Legal Fellowship Opens Career Doors For Students

Boston Business Journal: Sterlingwear takes $16M U.S. Navy contract for peacoats

February 3, 2006

Herald: Cops put sting on Hub brothels: Flesh biz probed for potential sex slaves

Bay Windows: Memo to MassEquality: hire more lobbyists

February 2, 2006

Globe: Savio Prep bests Shawsheen Tech, 63-51

Braintree Forum: Warm reception for new finance director

Somerville Journal: Children saved from three-alarm blaze

Globe: Trust wants support for land buy

Globe: Spartan tourney has top field

Bay Windows: Unhealthy obsession

Somerville Journal: The Dish: Walter Villatoro

February 1, 2006

Herald: E. Boston man charged with kicking officer

BostonSF: Benchmark's Thomas Grape Receives Real Estate Person of the Year Award

DoD Press Release: Navy awards $16 million contract for Navy peacoats to E. Boston's Sterling.

January 31, 2006

January 30, 2006

Daily Item of Lynn 1/30: Savio Prep's icemen overtake St. Mary's for first in CCL/Small

Environmental News Network: Agreement Would Preserve 360-Acre Farm in Groton, Massachusetts

January 29, 2006

Globe: Not so fast: Turnpike hits brakes on freebies

January 28, 2006

Globe: Parking meter fixer had hand in till, police say

Natick Tab: Crime watch

Globe: Savio Prep wins fourth straight with 69-46 victory over St. Clement's:

January 27, 2006

The Hippo Press: How to be to a super hero (Karate Master Robert LaMattina)

January 26, 2006

AP: Women-Owned Businesses Growing in U.S.

January 25, 2006

Yahoo Press Release: Lawrence Man Indicted for Interference with an American Airlines International Flight Crew, Reports U.S. Attorney

Detroit News: In King's Uneven 'Cell,' evil rings up Boston: Book recalls 'The Stand,' but with a zombie chaser

Boston Globe:

Finishing the Big Dig

by Freddy Savlucci;

Editor's Note For alternative views see:
David Luberoff's Think Again on New Green Lineor
Charles Chieppo's Globe Op Ed 12/25/05 Will Foy save the T?

January 24, 2006


January 23, 2006

Globe: A vision of quaint divides East Boston

January 22, 2006

Herald: East Boston Hockey Bragging Rights: Savio Prep over East Boston 8-1.:

Globe: Arrest, injuries reported outside clubs

Globe: Maria LaRossa of East Boston stars in Salem State College's ''Children of a Lesser God."

January 21, 2006

AP: Logan, a maze of runways, leads nation in airfield mishaps in '05

Lawrence Eagle-Tribune: BU's Roche ruins Merrimack upset bid:

January 20, 2006

Globe: With trust, EMT saves man from suicide

January 19, 2006

Globe: Sex-abuse victim sues ex-coach, principal

Daily News Tribune:Trinity Catholic rallies past East Boston 4-2.

Roslindale-W. Roxbury Transcript: Don't mess with Mr. Gas:

January 18, 2006

Globe: East Boston beats Fenway, 62-39;

January 17, 2006

Globe: Hockey: Newton North drubs East Boston, 8-2,

Daily News Tribune: Newton roundup: Doherty adds to her rack of hats

January 16, 2006

Herald: Weekly heroes

January 15, 2006

Globe: 2 are no-shows on pimp charges: Police operation targets brothels

Venice Gondolier: Pilot honored for 60 years of aviation achievements

AP:Three hundred years after birth, many Benjamin Franklins to honor

January 14, 2006

Herald: Bugman to the rescue! Reader rids home of roaches - for free

NBC 10 News: 'Survivor' Trial Focuses On Charity Check

January 13, 2006

Globe: Suspect pleads not guilty in Chelsea death

MetroWest Daily News: EMass girls basketball: Captains key Marian victory over Savio Prep

Daily News Tribune 1/13: Alleged drug dealer has bail reduced

January 12, 2006

Globe: 2 forums added for input on school head

January 11, 2006

AP: House defeats in-state tuition bill for undocumented immigrants;

DBusinessNews: Boston Law Firm Wolf Greenfield Names Wager Business Development Manager, Parente Legal Recruiting Coordinator

Globe: Eastie hoop loses to Madison Park 77-73;

Herald: Madison Park states case vs. Eastie

Daily News Tribune: Police log

January 10, 2006

Herald: Bedford defeats East Boston, 111-93

Daily News Tribune: Homeless man charged with trespassing

Salem News: Fenwick battles for rewarding point

January 9, 2006

January 8, 2006

Globe: 4 arrested in prostitution investigation

Globe: A new home, grand trip, and boatload of debt;

January 7, 2006

Jamaica Observer: Bridgmohan, Thompson get top-25 spots in North America

AP: Massport gave free parking to those with ties to agency

January 6, 2006

Globe: Eastie topples Townies

Herald: Eastie wins

Globe: To be blunt, it's a good business: Cigar store looks to grow

Office of the Attorney General Press Release: AG Reilly seeks rate reductions for homeowners in 140 communities including E. Boston.

January 5, 2006

January 4, 2006

Globe: Young Boston takes a positive T-shirt lesson to school

January 3, 2006

MaineToday.com: Black Raiders unbeaten on break defeat Savio 4-3

Herald: Menino mum on crime

Herald A tale of two mayors

Globe: Matignon's tradition now lost to the times

January 2, 2006

January 1, 2006

Globe: Man accused of stabbing 2 men, beating 1

CBS4Boston: Fire Rips Through An East Boston Apartment

Globe: The long night of the taggers A graffiti blitz is followed by cleanup:

<ADVERTISEMENT>
Apartment for Rent
</ADVERTISEMENT>
---