News from East Boston's best information utility!
Mosquito Control Summer 2011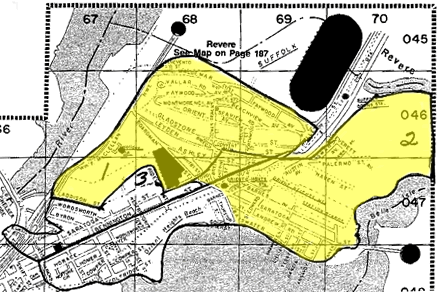 July 1st at 8:30 PM begins the annual Suffolk County Mosquito Control Project. According to Bruce Landers, the Superintendent of the program, the area to be sprayed is all of the #1 area on the map and ½ of #2 area on the map above.
Source: City Councilor Sal LaMattina