Excel Academy Charter Schools names Yutaka Tamura Interim CEO

Yutaka Tamura, a leader in education reform with a personal connection to Excel Academy Charter Schools has been named interim CEO of the organization. Tamura, most recently the chief operating officer of Relay Graduate School of Education in New York City, will Join Excel June 18th, and assume the leadership role later in the month.
He succeeds Dai Ellis, who is stepping down after serving two years in the position.
The appointment was announced this week by Chris DeLorey, chair of the Board of Trustees.

"I am delighted to welcome Yutaka back to Excel," said DeLorey. "He knows how to foster excellence in public education, is experienced at managing the challenges and opportunities of organizational growth, and has deep first-hand knowledge of our school community. He is a very strong leader for Excel at this point in the organization's evolution."

The original Excel Academy was founded in East Boston in 2003. The organization launched a second school in Chelsea in 2011. In August of 2012, a third school in the network will open also in East Boston.

Tamura served as lead founder and executive director of the original Excel Academy from 2003 until 2008. He left to take on the role of COO at Teacher U in New York City, a new teacher training program launched in 2008 and designed to prepare teachers to lead their predominantly urban students like those enrolled at Excel Academy to demonstrable annual achievement gains.
In 2011, Teacher U, renamed Relay Graduate School of Education, became the first independent graduate school of education chartered by the New York State Board of Regents in 80 years.

"I am thrilled and humbled by the opportunity to return to Excel and to lead the organization through this critical phase of growth that will allow us to serve a growing number of students from the underserved communities of Boston and Chelsea," said Tamura. "I look forward to working with the Excel team to continue providing to these students the rigorous, college preparatory education that has changed the lives of so many Excel graduates."

Excel Academy Charter Schools is a network of tuition-free public middle schools serving East Boston, Chelsea and the surrounding communities. The school's mission is to prepare students to succeed in high school and college. For information about Excel, please call 617-561-1371.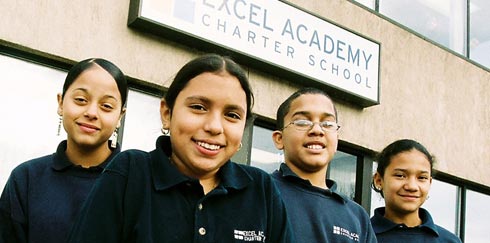 _____________________________________