News from East Boston's best information utility!


September is National Preparedness Month

Community Preparedness is Community Health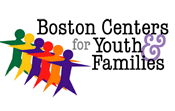 Learn CPR from Boston EMS and Receive a
Free CPR Anytime KitŪ

Fill out a File of Life with important medical
information to place on your fridge for
emergencies

Valuable skills to help you and your family during
a disaster

Two workshops, first come first serve,
informational tables, giveaways and more!
3PM to 5PM & 5PM to 7PM

WEDNESDAY-September 14th, 2011
Paris Street Community Center,
112 Paris Street, East Boston

*Seating is limited and will be offered on a first come
first serve basis.