News from East Boston's best information utility!

National Latino AIDS Awareness Day: Stay Healthy! Get Tested for HIV

(October 6, 2011, EAST BOSTON, MA)—The number of people living with HIV infection in the United States is higher than ever before, and this hits hard in East Boston. HIV/AIDS disproportionately affects Latinos—and East Boston is one of New England's largest Latino centers.
The rate of new HIV infections among Latino men is more than three times that of white men and the rate of new HIV infections among Hispanic women/Latinas is more than four times that of white women.
Data from the Centers for Disease Control shows that Latinos progress to AIDS faster than any other racial or ethnic group, with 42% being diagnosed with AIDS within 12 months after learning of their positive HIV status compared to 34% late diagnosis among white non-Hispanic and 35% among blacks.

As the number of people living with HIV/AIDS continues to increase, it is critical to reach individuals at risk for HIV/AIDS with culturally competent and linguistically appropriate prevention education, HIV testing, and treatment.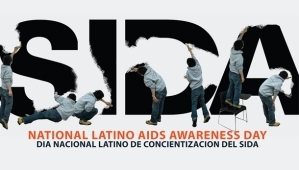 Testing is the essential first step in linking people with HIV to medical care and ongoing support to help them establish and maintain safer behaviors. Data suggests that many people, and especially Latinos with HIV/AIDS, are diagnosed late in the course of their infection, when it may be too late to fully benefit from life-extending treatments.

At the East Boston Neighborhood Health Center, Project SHINE meets this critical need for HIV/AIDS services. Launched in the early 1990s, Project SHINE provides multidisciplinary, patient-focused HIV medical care, medical case management, HIV counseling, and performs more than 2,000 free rapid HIV tests each year.
Elisa Sosa, Project SHINE Program Manager, expressed her team's commitment to each client: "For our patients, many of whom are discriminated against, marginalized, and live at or below the poverty level, Project SHINE is a medical home in which these individuals feel supported. They depend on us for compassionate, personalized, high-quality, affordable care. Our patients know that when they come in to see us, they are not a number. Rather, each one is a person with a name who is valued and respected."

The public is warmly invited to Project SHINE's health fair in honor of National Latino AIDS Awareness Day on Thursday, October 20, 2011, from 11:00 a.m. to 3:00 p.m.
Project SHINE will offer rapid, confidential, free HIV testing to patients and the public as part of the HIV awareness campaign. There will be a table at 10 Gove Street, East Boston, with informational and educational brochures, as well as giveaways and friendly faces. Testing will be done at Project SHINE, 79 Paris Street.

Stay healthy—for yourself and our community. Get tested!

CONTACT:

Walter Osorno
CTR Program Coordinator, Project SHINE
East Boston Neighborhood Health Center
10 Gove St., East Boston, MA 02128
Phone: 617-568 4793
osornow (at) ebnhc.org

#####





Source: EBNHC.