International Service Day, April 2
The Kiwanis Club of East Boston, together with the Kiwanis Club of Revere, is celebrating Kiwanis International's service initiative, Kiwanis One Day, joining 600,000 other Kiwanians all over the world in a day dedicated to community service.
All Kiwanis members, family members, friends, neighbors, and children are invited to join in. We will be performing a 4 hour clean-up of the Belle Isle Marsh Reservation, an urban natural resource protected by the Department of Conservation and Recreation as well as the Friends of Belle Isle Marsh organization.


Saturday, April 2nd, 2011, 9AM – 1PM
Belle Isle Marsh Reservation Park

(Refreshments will be served)

To participate in this event, please contact the Kiwanis One Day Committee Chairperson, Honorable Judge Joseph Ferrino (Ret.), at 617-569-2110 or East Boston Kiwanis Club President Marisa Di Pietro at 617-650-3442.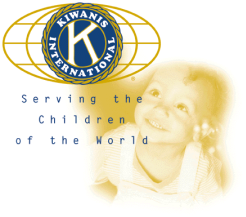 "Kiwanis is a global organization of volunteers dedicated to changing the world one child and one community at a time."