<!Economics>
E.B.L.U.C. Accepting Grant Applications for East Boston Residents

The East Boston Land Use Council is accepting applications for the Leonard Florence Memorial Trust and the East Boston Bulgroup Scholarship Trust Funds.

There are numerous changes in this year's program. The E.B.L.U.C strongly advises you to print and save this notice

The rules are:

1) You must be an East Boston resident with proof of resident;

2) We make Vendor payments only. (It is your responsibility to provide exact vendor information with your application);

3) You must include all information in your application, as there will be no "do-overs" or resubmissions. Your request will be denied If your information is incomplete.

Also available are ten (10) -$500.00 Scholarship Grants.

To qualify for a scholarship grant, you must have a median household income of NO greater than $30,000.00 which must be verified by tax documents i.e. W2 forms.

Other grants will include:

All Senior Citizen groups;

All sporting organizations; such as

East Boston Little League

East Boston Girls Softball

Pop Warner

And special Eastie events.

It is important for everyone to remember the legacy of Mr. Leonard Florence and Bulgroup Properties that this trust fund was left to East Boston's poorest of the poor.

If you do not see your cause, such as bus (transportation) requests listed, it is because we no longer will be providing these types of grants.

The deadline to file is APRIL 25 ,2016.

Mail your requests to our "NEW MAILING ADDRESS,"

Joseph J. Mason
30 Gove Street # 209
East Boston,Ma.02128.

E-Mail provided for information only: jmason023@aol.com
Do NOT email your actual Grant Request!

Again we want to remind you, that in your request, you must provide all information.

We do not have an application,just write a one page letter from the heart.

AGAIN: EAST BOSTON RESIDENTS ONLY !!!
Paid Political Advertisement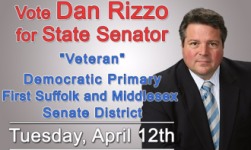 Paid Political Advertisement
<ADVRT-LINK>

Tools
| | |
| --- | --- |
| | How-to Do-not-call list |
| | Useful Phone Numbers |
| | Resident Parking Sticker |
| | <! removed podlink> RSS Feed |
| | Traffic Updates |
| | Resident Discount Tunnel Transponder |
| | Recycling Information |
| | MBTA |
| | Zip Code Finder |
| | Contact Us |