East Boston Main Streets 11th annual Countdown to Kindergarten Parade
11th annual Countdown to Kindergarten Parade welcomes Class of 2028

On Friday September 9, 2011, East Boston Main Streets held its 10th Annual Countdown to Kindergarten Parade.

East Boston, MA.(9-September -2011) East Boston Main Streets along with the Boston Public Schools Countdown to Kindergarten staff, Cradles to Crayons, the East Boston Social Center, YMCA, Little Folks, Head Start, the Boston Police and the MBTA organized the 11th Annual East Boston Countdown to Kindergarten Parade.
This year's event provided a positive experience for more than 270 children starting kindergarten in East Boston. The children dressed in their yellow" I'm going to Kindergarten" T-shirts received back packs and school supplies as well as food and fun at Bertulli Park in Central Square.
Thanks to volunteers and donors including East Boston Savings, the East Boston Kiwanis Club, Suffolk County Sheriff's Department, the Boston Fire Department, McDonalds's, Carlos Market, Balloon City, and Stop& Shop.
The new students marched down Meridian Street and received school supplies from Michaels Beauty Salon, the Post Office, Law office of L.Manuel Macias, East Boston Savings Bank, Mp&Co, Rapino's, Bellino Insurance, East Boston Dental Associates,APAC, Law Office of Michael D'Avolio,East Boston District Court, Station 7,East Boston Neighborhood Health Center, MetLife Home loans and Walgreens.
Special thanks to DJ John Dudley for donating the entertainment. Thank you to all the generous local businesses, organizations and individuals who made this year's event a great success!

About East Boston Main Streets. EBMS is a non-profit corporation. Our mission is to create vibrant business districts by initiating private and public improvements, promoting commerce, and supporting efforts that improve the quality of life for all who live, work and do business in East Boston.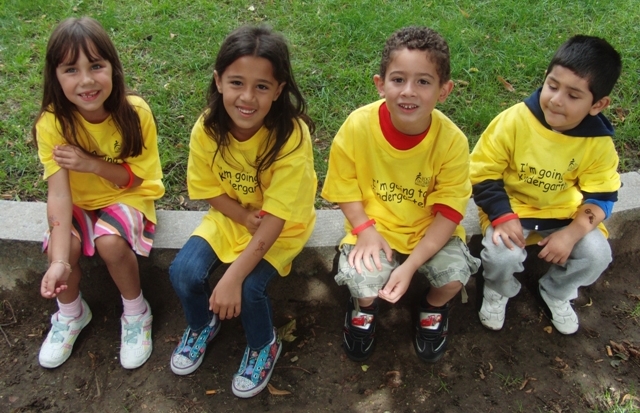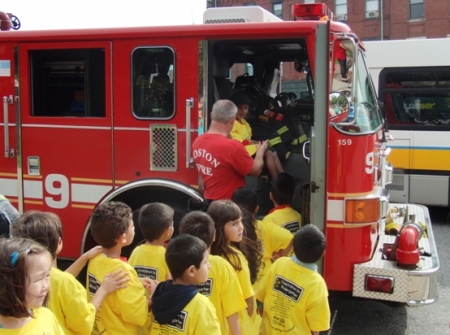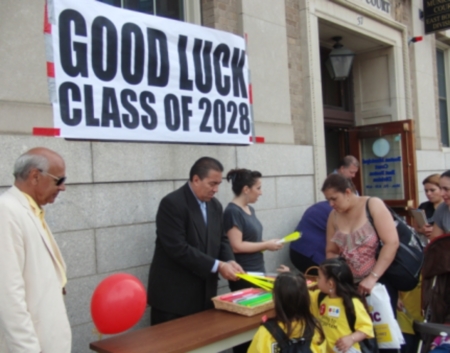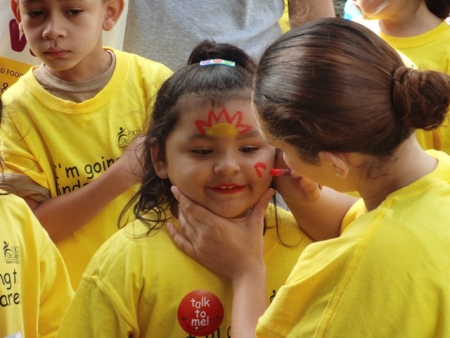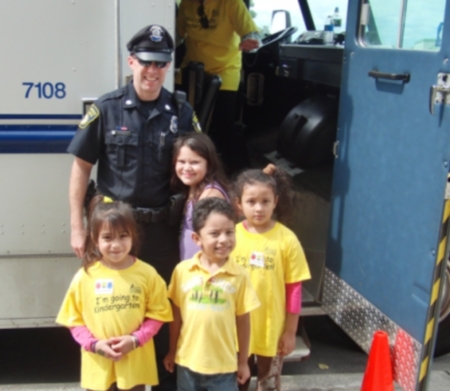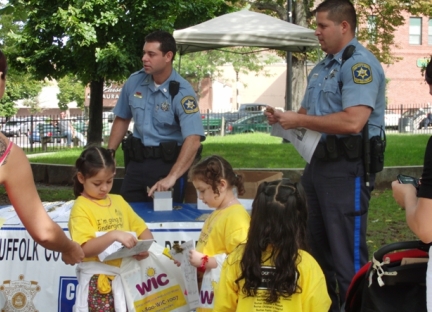 Source:
Clark Moulaison
East Boston Main Streets
617.561.1044
ebmainstreets@verizon.net
www.ebmainstreets.com