EB GOP Ward Committee endorses Joyce Kelly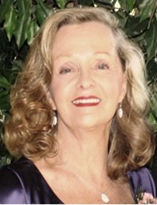 The Ward 1 Republican Committee unanimously endorses Joyce Kelly of Revere for Republican State Committeewoman in the First Suffolk and Middlesex Senatorial District, which encompasses all of East Boston. The Committee recommends to all qualified unenrolled (Independent) voters and Republican registered voters that they mark their ballots for Joyce M. Kelly on Primary Election Day, Tuesday, March 1st.
Joyce Kelly has worked hard for local candidates for many years. She deserves your consideration and valuable vote. Please reward her long-standing dedication with your vote.