News, Blogs & Misc.
News from East Boston's best information utility!
Food and Fitness Fun: EBNHC Kicks Off East Boston Bike Week with 1st Annual Bike to the Farmers Market Event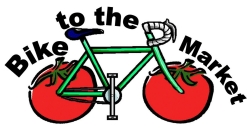 (East Boston, September 13, 2010)—Cyclists and locavores, rejoice! The East Boston Farmers Market's first annual Bike to the Farmers Market is bridging the worlds of local food and active transport in this unique event to take place on the afternoon of Thursday, September 16th.

The farmers market, sponsored by the East Boston Neighborhood Health Center's Let's Get Movin' program, runs from 3:00 to 6:30pm and will feature special bicycle-friendly activities this week.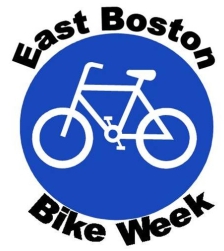 Kathy Field, Director of Let's Get Movin,' sees this event as a way to highlight the many sides of being healthy and to empower even more East Bostonians to eat well and keep moving. "This is a great opportunity to get the community involved in the development of a healthier lifestyle through staying physically active and eating healthy," she says. "These messages are exactly what Let's Get Movin' promotes."

At the market this Thursday, the Boston Cyclists Union (BCU) will be providing free bike tune-ups and repairs in their third visit to the market this season, and the Boston Public Health Commission and EBNHC are sponsoring a helmet giveaway. Chef Kirk Conrad from Project Bread and the Umana Middle School Academy will also be at the market sampling some of the tasty homemade dishes that he prepares for the East Boston public middle school students.

To add to the festivities, there will be a group bike ride to the market, which will leave from the East Boston YMCA at 4pm (Note: this time has changed; the ride was previously advertised with a 3pm start time). Those who do not own a bicycle may rent one free of charge from Boston Bikes, who will be stationed at the YMCA starting at 3:30. Helmets will be included in the rental. The ride will head down the East Boston Greenway, turn up Sumner Street to Border Street, and will end at the farmers market. There will be a bike corral at the market so that cyclists have a safe place to leave their bikes while they shop.

Everyone who arrives at the market on bike will receive a free $5.00 coupon towards any farmers market items to be purchased that day. In addition, each bicyclist will receive a sticker, which can be presented at participating local restaurants for a discount during "East Boston Bike Week," a week of restaurant discounts for bicycle riders. East Boston Bike Week runs from Friday, September 17th to Thursday, September 23rd. Participating restaurants include 303 Café, Café Gigú, El Jardín, Meridian Market, Montecristo, Rosticería Cancún, and Sonny Noto's.

Contact: Alison Smizer, Community Initiatives Coordinator, East Boston Neighborhood Health Center, (617) 568-4783, smizera@ebnhc.org
Tools
| | |
| --- | --- |
| | How-to for Do-not-call list |
| | Useful Phone Numbers |
| | Resident Parking Sticker |
| | <! removed podlink> RSS Feed |
| | Traffic Updates |
| | Resident Discount Tunnel Transponder |
| | Recycling Information |
| | MBTA |
| | Peak season map for Produce |
| | Zip Code Finder |
| | Contact Us |