NEWS FROM KIWANIS
The Kiwanis Club of East Boston is proud to announce Albert "Buddy" Mangini as the "Kiwanian of the Year" 2010-2011.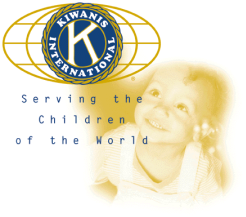 To commemorate this honor, the club will be holding a special celebration dinner to be held on Friday, April 8th, 2011 at Spinelli's Hall, 280 Bennington Street in East Boston. Valet Parking is available. The cost of the dinner is $50 and includes a 5 course meal featuring Filet Mignon with Portobello mushrooms. Tables of 10 can be reserved for $500. Call Marisa at 617-650-3442.

The membership is putting together a commemorative souvenir program and advertisement booklet for this occasion. This booklet will be distributed at the dinner on April 8th.

As a Kiwanis member or friend, we appreciate your participation by placing an ad in the booklet at the following rates:

Full Page (4.5" x 7.5") = $100
1/2 Page = $60
1/4 Page = $40
Outside Back Cover = $350
Inside Back Cover = $250
(Additional cost of $25 to be added for photos)

Email your AD today to: Bill Chisholm at bigbillwjc@verizon.net
Or Marisa at mdipietro@ebsoc.org

Or call Joe Ferrino at 617-569-2110

Ad Placement DEADLINE: Friday March 25th, 2011

We look forward to hearing from you and hope you will join us on April 8th, 2011

For more information please contact Marisa Di Pietro at 617-650-3442 or mdipietro@ebsoc.org.

"Kiwanis is a global organization of volunteers dedicated to changing the world one child and one community at a time"

Read more about Albert "Buddy" Mangini.