Update: Lisa Cappuccio's book is now out!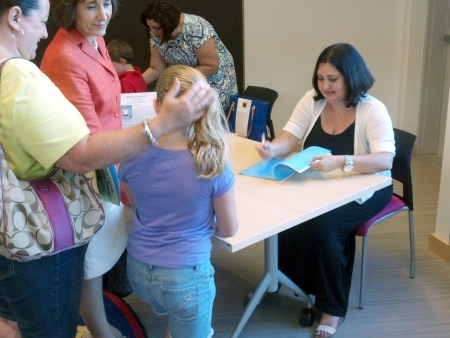 Fans of "Where's Marianna?" line up to get a signed copy from author Lisa Cappuccio on Monday, August 4, 2014 at East Boston Library (Photo:EastBoston.com)


"Where's Marianna - Aundi è Marianna? " A Children's Book written by East Boston local Lisa Cappuccio


Book Signing

When: Monday, August 4, 2014 - 6:00-7:30PM

Where: East Boston Public Library, 265 Bremen Street, East Boston

Where's Marianna? Aundi è Marianna? ….Is a book for everyone, showing a glimpse of life in an Italian immigrant household, while acknowledging the responsibilities, love and commitment an Italian mother has for her family. Illustrated as a children's book, Where's Marianna is unique in the sense that it touches children and adults alike. It's a lesson in respect, love, and family. Even though people rely on a mother's support, it's important to realize that a mother needs to be seen as a person, too. It's about learning how Italian families' roles dictate a household while maintaining the traditions of their upbringing. Written in English and Calabrese dialect, it's a way to connect to our Italian heritage while emphasizing the importance of dialect, a language still used in many Italian households today.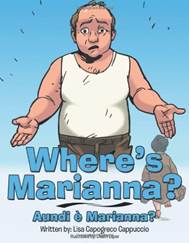 About the Author

Lisa Cappuccio, formerly Capogreco has worked in many areas of public relations, promotions, marketing, politics, film and print media. Her foray into children's books will include a dialect that she uses still today. It's a way to preserve her Italian culture and share it throughout the world.

Living in Boston, she has spent many years documenting her family's traditions particularly surrounding food. As a daughter of Italian immigrants, from Calabria she learned the true meaning of hard work, family values and strong traditions. Lisa is a dynamic personality and always loyal to her heritage which has encouraged her to initiate many of her own personal projects. Growing up she spoke English and a dialect of one of Italy's regions of Calabria, as a way to communicate with her parents and extended family members. Italian dialect was commonly spoken in many immigrant households, however it is now slowly becoming extinct

Order this title through www.authorhouse.com or your local bookseller or preferred on-line retailer.

978-1-4969-0666-3 (SC ISBN)
978-1-4969-0667-0 (eBook ISBN)